Melaka and Penang's historical past and multiracial cultures are hidden gem for attracting the eye balls of local and foreign tourists.
Revolving tower, duck boat and ferris wheel are commodities anyone can buy with money and install in their city like in Singapore. As an expatriate working in Kandy, Sri Lanka in late 90s during the climate of civil war. I wish to share how Kandy revived their traditional dance, religious rituals and arts through an annual Esala Perahera or Esala Procession. Today this religious ceremony has grown into one of the most splendid sights in Sri Lanka and Southern Asia. This carnival attracting a lot of devotees and foreign tourists each year, the Kandy city is jam-packed during the 5-day festival.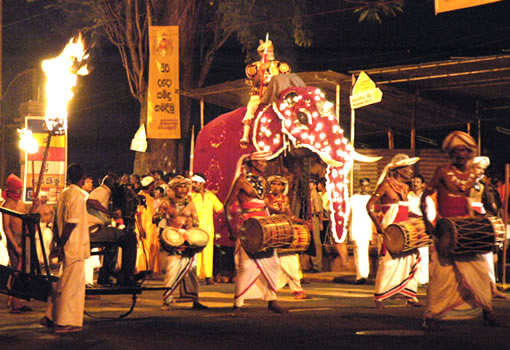 Penang and Melaka with their rich and diversified cultures and festivals should be repackaged and promoted to international tourists. For instance, Thaipusam and Nine Emperor Gods processions can be promoted actively and aggressively to India and the Great China markets, a combined of 2.5 billion population.
The bullock cart, a common transport in 60s and earlier in Malaysia should be capitalized and re-introduced as a tourist product especially in the Melaka Heritage City. Melaka traditional bullock cart is unique and beautifully decorated, imprinted a lasting impression on me when I first saw Melaka bullock cart in 70s as a little school boy.
We can learn from the Vigan City, another world heritage city in Philippines where horse cart or horse drawn carriage is one of the top tourist attractions. There is a bag hanging on the back of the horse to collect its droppings for maintaining street cleanliness at all times.
I believe more tourists will prefer to ride the unique bullock cart heritage city tour than trishaw and thus it can also create more jobs for the local people.
Another suggestion to the Penang and Melaka state governments is erecting shielded corridor to link up all major heritage sites to protect tourists from the tropical vicious heat and rain.
Chingay was first printed on the papers in 1921 in Penang was "hijacked" by Singapore as its annual cultural parade held in Orchard Road.
Malaysian government is far lagging behind our neighboring nations to keep and register our cultural intangible assets in our shores with the UNESCO. Indonesia had registered batik and the kris as its cultural heritage, and I afraid Singapore will register Chingay as its cultural asset very soon.
We may shouting Malaysia is truly Asia, but at the end nothing is left for us by the present trend.
Related Posts via Categories