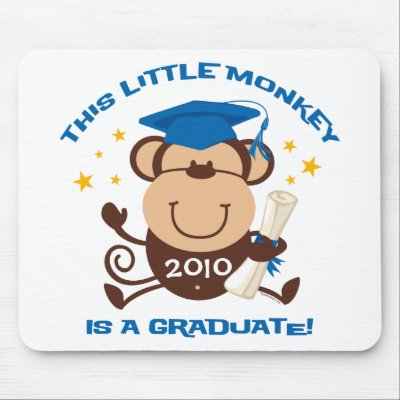 I knew better than many of you because I was graduated from a local university and an insider to know how UMNO goons twisted the system to pass the monkeys.
Let me exposed a real-life story on how my thesis grade was falling from A to E after the university changed the grading system to pass monkeys.
The original grading system is thesis report 90%, and presentation 10%. Meeting the lecturer for discussion carried no mark as in any other world-class university.
The shocking fact was after the end of semester, my lecturer who is a Malay told me I only scored 5% in meeting the lecturer session. There was no memo or letter to students on the change of grading system until the end of semester.
He said the university amended the grading system to award 60% mark for meeting lecturer session. I only met him once because he agreed I could carry on my research at my own pace since he was no an expert in the subject.
The final report supposed to carry 90% mark was reduced to 40%. The new grading system allocated 60% for meeting the lecturer and 40% for final report. No public announcement was made in the faculty about the changes.
A monkey can pass the thesis as long as the money is trained to walk to lecturer's room for so-called discussion session. The monkey will score 60% which is 20% above the passing mark provided the monkey has never missed the room.
The final outcome was my thesis grade was dropped from A to E by using new grading system.
I did not appeal because it's wasting time to deal with the racists.
http://www.themalaysianinsider.com/malaysia/article/race-quotas-politics-led-to-falling-um-standards-says-world-bank-study/

Race quotas, politics led to falling UM standards, says World Bank study

By Leslie Lau

KUALA LUMPUR, Oct 17 — A World Bank publication has found that standards at Universiti Malaya have fallen and the institution has been kept at a disadvantage because of race-based admission quotas and political interference in university management.

In contrast, Singapore's decision to prioritise research, keeping English as the medium of instruction and a merit-based admissions policy have all contributed to the success of the National University of Singapore's success, according to "The Road to Academic Excellence," which studies what contributes to a world-class research university.

The study also noted that Malaysian secondary school students are not well prepared for tertiary education.

It points out that the Malaysian education system promotes rote learning, conformity and uniformity rather than fresh and creative thinking.

The study is led by two scholars — Philip Altbach and Jamil Salmi — while various chapters see contributions from various academics.

Salmi, a Moroccan education economist attached to the World Bank, also notes that "disturbing political developments, from the burning of churches to the whipping of a woman for drinking beer in public," also cast a shadow on Malaysia's "image as an open and tolerant society."

The comparisons between UM and NUS is contained in a chapter entitled "The National University of Singapore and the University of Malaya: Common Roots and Different Paths."

The chapter is authored by Hena Mukherjee, a former Universiti Malaya department head with a doctorate in education from Harvard University, and Poh Kam Wong, an NUS Business School professor.

According to the study, "at an early stage, the Singapore government realised the universities' role in sustaining economic growth.

"In contrast, after 1970, UM's institutional goals reflected the New Economic Policy, an affirmative action plan for ethnic Malays and indigenous groups, put in place in the wake of disastrous 1969 ethnic riots that took the lives of hundreds of people on both sides of the racial divide.," the study found.

The authors said that apart from the student quota system, the NEP translated into more scholarships to Bumiputeras, special programmes to facilitate their entry into higher education institutions, and the use of the Malay language in place of English in the entire education system by 1983.

"In UM and in government, the policy impact spiralled upward so that Bumiputera staff members, over time, secured almost all senior management, administrative, and academic positions.

"As NUS kept pace with the demands of a growing economy that sought to become competitive internationally, with English continuing as the language of instruction and research, UM began to focus inward as proficiency in English declined in favour of the national language — Bahasa Malaysia — and the New Economic Policy's social goals took precedence."

The study noted however that there has been widespread recognition that the implementation of affirmative action policies in Malaysia has hurt the higher education system, sapping Malaysia's economic competitiveness and driving some (mainly Chinese and Indians) to more meritocratic countries, such as Singapore.

In the broader study, the lead authors found that research was an important element in the making of a world-class university, as well as top-grade talent.

"We're both convinced that serious research universities are important in almost all societies," Altbach, who is the director of the Center for International Higher Education at Boston College, told the New York Times last week in an interview.

Said Altbach: "Independence, luck, persistence, some kind of strategic vision, adequate resources — usually, but not always, public resources — good governance structures, good leadership, the ability to attract good students and so on. But we have found that the quality of the faculty is really crucial."

Salmi, who co-ordinates the World Bank's activities related to higher education, told the same newspaper of their new 390-page study, which will be released later this month, that their advice is like that supposedly given for a rabbit stew recipe: "First, catch your rabbit." Only in this case the advice would be: "First, catch your faculty."

"The difference between a good university and great university comes down to talent."
Related Posts via Categories